Mount View High School
Golden Knights Alumni
Mount View High School, Welch, WV
First Time Visitors | Site Updates | FAQ

Scroll down for more info!
Blue 'words' or hyperlinks link to other content or web sites
Request to Join Site

Adding your name to your respective class directory has never been easier!

No more emails or survey requests needed. Simpy go to the

Classmates Profile

page and click on the "add yourself here" link.
Class Directory

Reconnect with your class and friends online even if you don't think you'll attend the next reunion. Don't worry; there are no fees to join our site, and your info is safe with us. We don't like spam or telemarketers either. Incomplete accounts will not be verified!
Featured Class: 1985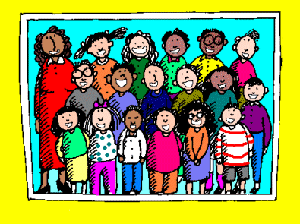 30-Year Milestone (1985-2015)
A trip to
Nostalgia
Now and then is good for the spirit
S
Battle of the Classes!
The task is simple. Whichever class has the largest number of active members by the end of March 2015 will be crowned the "Best Class" and featured on the Home Page. May the best class win! :)
Faculty Profiles

Former and current faculty are invited to join the Golden Knights Alumni site also. There are no fees to join, but incomplete accounts will not be verified!
Announcements
Post and discuss news, sports, reunions, or other school-related events and functions on our Bulletin Board.
Golden Memories

Click here to view the senior class yearbooks that have been shared with us. Contact us to help get your class yearbook online.
Photo Gallery

Jim Morrison might not be able to recall memories of his life, but who could forget our times at the View? Why would you want to? ;) These were *our* times after all. Share your cherished snapshots or newspaper artciles in our Photo Gallery. We won't laugh at the Big '80s Hair...but your kids might.
In Memoriam

The happy times we spent together,
Will linger in our hearts forever.
Share your fond memories of these friends who will never be forgotten.
Knights' Live Chat

The Golden Knights Alumni site is now interactive! Chat with a group of people in our Live Chat or send Instant Messages (IM).
Pop Quiz


Take this 10-question quiz and see how much you remember from your classes. Can you answer all 10 questions correctly? (If you do, I don't want to play Trivia Pursuit with you!)
Playground

There aren't any swings or slides here, but you'll find lots to do. Stream your favorite songs on Internet radio, play arcade games, or watch videos of the top songs or movies in 1988.
Hometown Links
Whether far or near,
we will hold our memories
of McDowell County dear.
Who said we can't
go home again?
Missing Classmates
Invite all former students and graduates to join the Golden Knights Alumni web site today!
We're Social!